PLEASE NOTE: THE MARK NELSON BLUES BAND IS TAKING A HIATUS IN 2023 IN FAVOUR OF THE HEAVY ROCK BAND – NUNK. HOWEVER, A BRAND NEW ALBUM BY THE BLUES BAND WILL BE RELEASED SOON. (March 2023)
The Mark Nelson Blues Band play mostly blues originals (written by Mark) together with some classic covers. Consisting of Mark Nelson on vocals and guitars (playing slightly differently as he does it one-handed!), Glen Vaal (on Blues Harp) and Paul Stone (on Cajon/Percussion) and occasionally joined by Kevin Rowe (Bass).
Mark (Guitar & Vocals):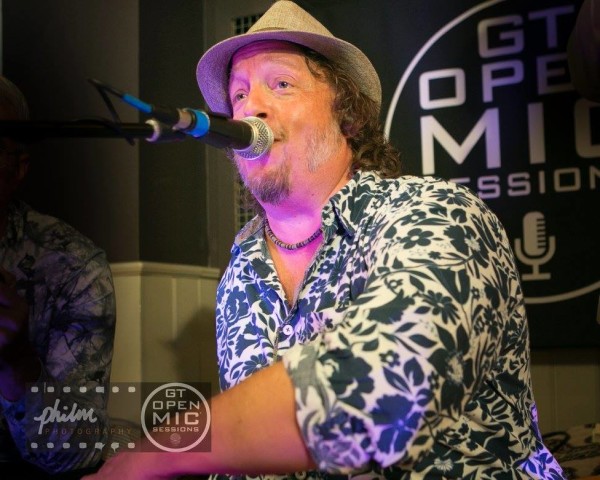 Paul Stone (Cajon – the Thumper!):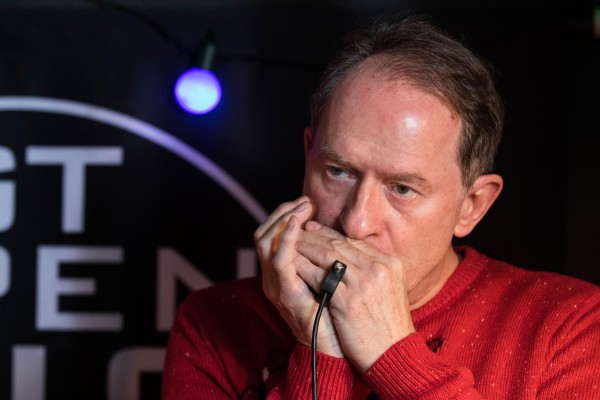 Glen Vaal (Blues Harp Player):
& Kevin Rowe (occasionally on Bass/Uke-Bass):
(Pictures courtesy of Simon Taylor & Phillip Mitchell)
The songs (mostly written by Mark) are a mixture of soulful, heartfelt ballads and thumping blues tunes and a good dollop of humour; these guys always find a way to entertain any crowd.
In the last few years, Mark has performed more with the Blues Band than solo and they have proved immensely popular at all the gigs they've performed at. When one of the band can't make a gig the song set is adaptable so it can be played in Solo, Duo, Trio or Quatro status as well (either Mark plus percussion or Mark plus Blues Harp etc). The boys (Paul, Glen & Kev) have also, on occasion, been 'kidnapped' by other performers needing a bluesy backing crew much to Mark's chagrin…."Yeah, of course you can have 'em……for a price though ok?!!".
The Band's first album "Out of the Blues" is out on Blue Trouser Records – produced at the band's various studios in Surrey & Hampshire!!!
Please follow me on Social Media